Welcome to Gateway Community Church. We're a small church with a big heart, building big people.
Plan Your Visit
Gateway is a friendly church. We extend a warm welcome to our guests and visitors!
Enjoy getting to know God, building your faith, uplifting music, a good spirit, and Bible truths that get you excited about life. Find some "certainty".  
This Sunday
at 10am.
Easter at Gateway community church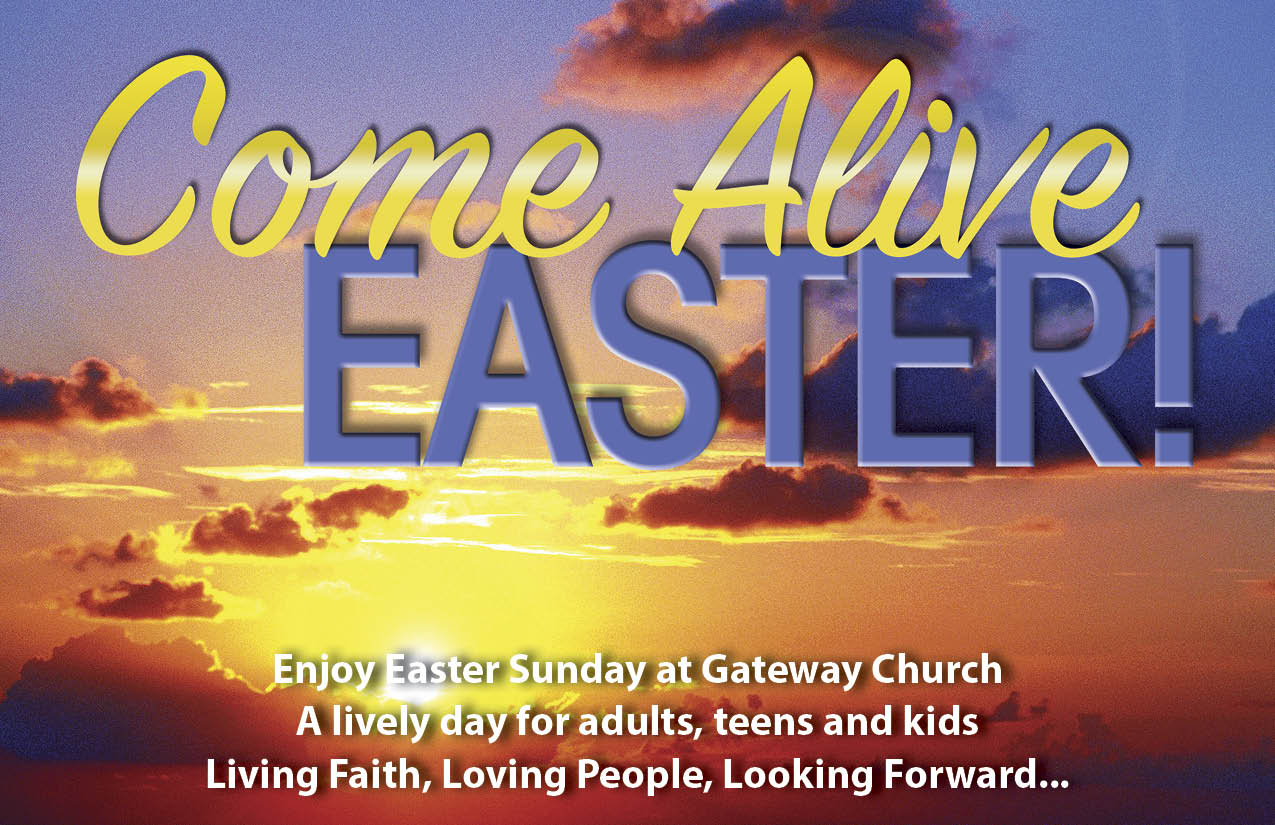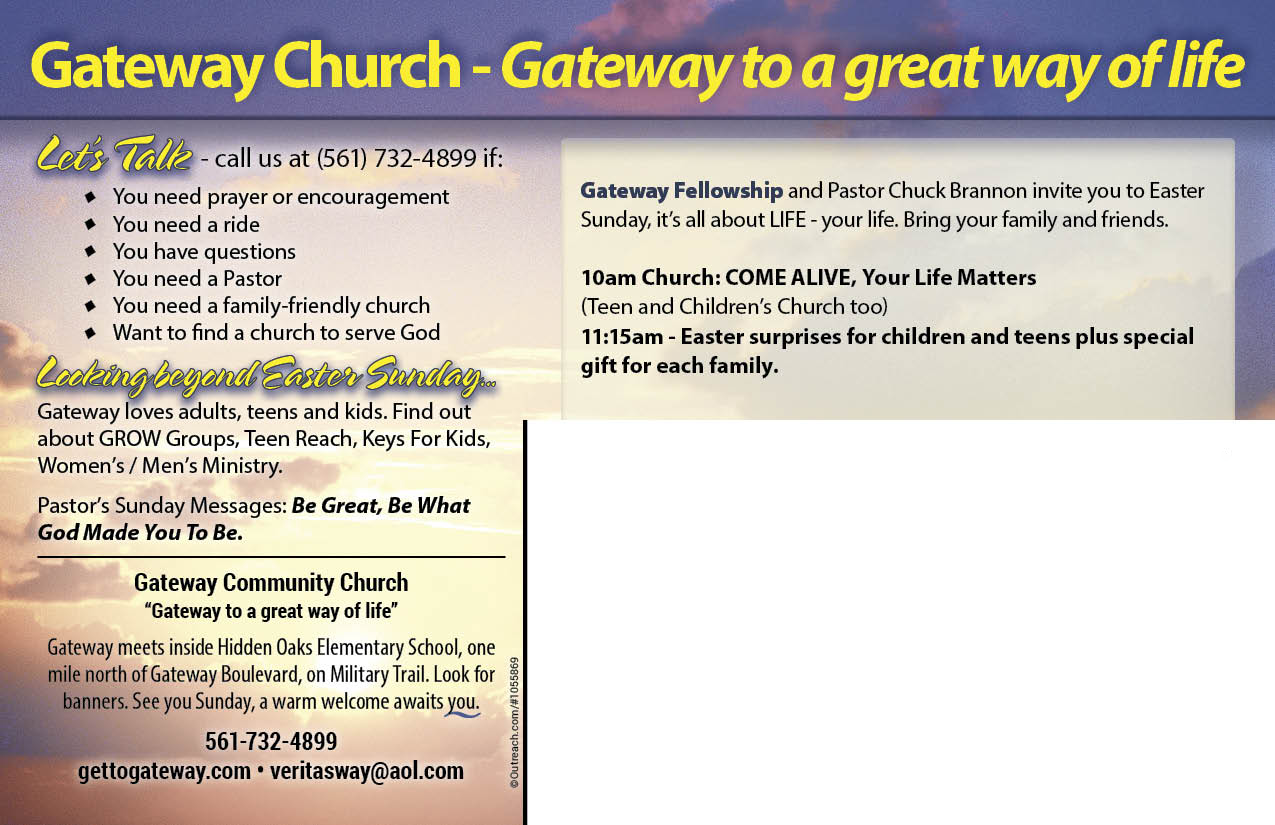 To enter and help others enter God's gateway to life, peace, and purpose, together becoming personally devoted and fully developed disciples of Jesus Christ.
keep up to date with Gateway community church